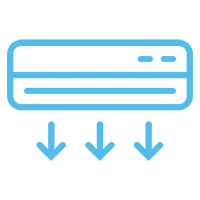 SPR Plumbing and Refrigeration have established a reputation for professionalism and quality workmanship.
We are based in the Latrobe Valley and service Gippsland and Metropolitan customers. Chris and Jesse and the friendly team of trades people and office staff offer years of industry knowledge and experience and are committed to ensuring customer needs are satisfied.
Our repeat customers know we provide good solutions at competitive rates. Real estate agents and private landlords know to contact SPR for prompt and efficient service by our friendly staff and our commitment to their needs whether installing or servicing a split system air conditioner, fixing a leaky tap or re-roofing a home.
We offer NO OBLIGATION FREE QUOTES. Contact us today to discuss your needs!
MOE
43 Saviges Rd, Moe Vic 3825
(03) 5127 2760
Office Hours
Monday—Friday: 9:00am–3:00pm
Trade Hours
Monday—Friday: 7:00am–4:00pm
TRARALGON
Shop 7, 63-69 Seymour St, Traralgon Vic 3844
(03) 5174 4440
Retail Hours
Monday to Thursday: 8:00am–3:30pm Friday: 8:00am-4:00pm
Contact Information
General Enquiries
admin@sprgroup.com.au
Account Enquiries
accounts@sprgroup.com.au

Building a new home or extending?
SPR can liaison with any registered builder or owner builder to complete your new home or extension to your complete satisfaction. SPR have the knowledge, experience, and equipment to excavate your pre-slab water and sewer lines, rough-in all gas and water lines install roof, gutter and facia and install any size water tank up to 50,000 litres. SPR will connect all government services and provide your certificate of compliance. SPR can incorporate your Heating and Cooling needs into your design so your air conditioning is the correct type and most efficient for your home.
"Extremely Great"
Extremely great, Fast responses. Very happy with SPR Group services. July 2020
Stredders Plumbing & Refrigeration testimonals
2020-08-07T11:02:14+10:00
Extremely great, Fast responses. Very happy with SPR Group services. July 2020
https://sprgroup.com.au/testimonials/extremely-great/
"Stress Free"
Our experience with SPR was easy and stress free, an extremely quick turn around from order to installation. Very friendly knowledgeable team, worked with us to suit our needs. Affordable prices. We would highly recommended. May 2020
Stredders Plumbing & Refrigeration testimonals
2020-08-07T11:09:26+10:00
Our experience with SPR was easy and stress free, an extremely quick turn around from order to installation. Very friendly knowledgeable team, worked with us to suit our needs. Affordable prices. We would highly recommended. May 2020
https://sprgroup.com.au/testimonials/stress-free/
"Great Plumbing Company"
Such a great Plumbing Company. I highly recommend SPR group of plumbers. Definitely recommend. May 2020
Stredders Plumbing & Refrigeration testimonals
2020-08-07T11:05:09+10:00
Such a great Plumbing Company. I highly recommend SPR group of plumbers. Definitely recommend. May 2020
https://sprgroup.com.au/testimonials/great-plumbing-company/
"Highly Recommend"
A great bunch of guys. Got in and got the job done. Friendly service from Danni in the office. Kept me up to date with times and dates. I highly recommend SPR.  Jan 2019
Stredders Plumbing & Refrigeration testimonals
2018-11-29T12:26:10+11:00
A great bunch of guys. Got in and got the job done. Friendly service from Danni in the office. Kept me up to date with times and dates. I highly recommend SPR.  Jan 2019
https://sprgroup.com.au/testimonials/dec-2017/
"Great Service"
Great service and a great bunch of guys and girls.   May 2018
Stredders Plumbing & Refrigeration testimonals
2018-11-29T12:27:56+11:00
Great service and a great bunch of guys and girls.   May 2018
https://sprgroup.com.au/testimonials/may-2018/
"Quality Service"
Genuine old fashioned top quality service, can highly recommend both services.      Apr 2018
Stredders Plumbing & Refrigeration testimonals
2018-11-29T12:27:04+11:00
Genuine old fashioned top quality service, can highly recommend both services.      Apr 2018
https://sprgroup.com.au/testimonials/apr-2018/
"Top Quality Work"
Chris and Jessie Stredder & the boys do top quality work. They've done work on both houses I've renovated and also my brothers house. I've never had to call them back for fix ups. They are friendly, fast & tidy tradies. Wouldn't use any one else, wouldn't recommend anyone else. Best plumbers In the valley.           Sep 2017


Stredders Plumbing & Refrigeration testimonals
2018-11-29T12:25:09+11:00
Chris and Jessie Stredder & the boys do top quality work. They've done work on both houses I've renovated and also my brothers house. I've never had to call them back for fix ups. They are friendly, fast & tidy tradies. Wouldn't use any one else, wouldn't recommend anyone else. Best plumbers In the valley.           Sep 2017
https://sprgroup.com.au/testimonials/sep-2017/
0
Stredders Plumbing & Refrigeration testimonals